Due Date:
5/25/2018
Subject:
Reading
Other skills that we are working on are listed below: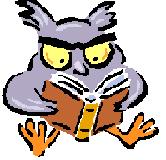 Identify front, back and title page of books.
Identify the author and illustrator of a books.
Identify poems, songs, and storybooks.
Answer questions and give details about stories that have been read.
Identify fiction and nonfiction stories/books.
Students are also retelling stories by:
1. Sequencing the events
2. Telling the main idea and details of a story
3. Identifying story elements such as characters, setting, problems in the story, story events, and solutions to the problem in the story.
4. Recalling facts about nonfiction stories
Be sure to discuss these as your child reads at home each night. Talk to them about what they have read and ask them questions.

---