Due Date:
5/24/2019
Subject:
Math

Parents please have your child practice counting objects at home, using the "touch and count" method so that they can learn to count accurately.
Students are also learning to identify groups of objects as more, less, or equal.

Students are identifying attributes of objects such as length, weight, and size.(large and small).
Language Arts
Students need to be reading their weekly Refrigerator stories, studying their sights words, and reading any Leveled books that are sent home. As your child reads ask them questions about the story and have them write one or two sentences about the story.
Students may also read stories on line on Reading A-Z.
Be sure to read over work that is sent home too.
---
Due Date:
5/24/2019
Subject:
Reading

Students should practice writing sentences using their sight words. Be sure to use correct capitalization and punctuation when writing sentences. Students may write about books they have read, or about their experiences. Be sure to read each night!

By third and fourth nine weeks students will tested on all sight words. Please continue to help your child to first read these words and then to write them.
Sight Words
Tested First Nine Weeks
five the zero gray blue red purple orange four love a was one
two my like three green I pink black white yellow to am brown
Tested Second Nine Weeks
said no nine from up so what look they have can eight this little did
with by do an six you he seven it go at me see ten is and she are
Tested Third Nine Weeks
some put come want down who good into your saw our his her because when here where that
but on we play if went did will get as in
---
Due Date:
5/24/2019
Subject:
Reading
Other skills that we are working on are listed below: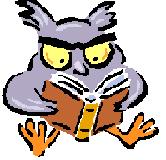 Identify front, back and title page of books.
Identify the author and illustrator of a books.
Identify poems, songs, and storybooks.
Answer questions and give details about stories that have been read.
Identify fiction and nonfiction stories/books.
Students are also retelling stories by:
1. Sequencing the events
2. Telling the main idea and details of a story
3. Identifying story elements such as characters, setting, problems in the story, story events, and solutions to the problem in the story.
4. Recalling facts about nonfiction stories
Be sure to discuss these as your child reads at home each night. Talk to them about what they have read and ask them questions. Questions could be:

Who are the characters?
What is the setting?
Was there a problem in the story, and if so how was it solved?
What happened at the beginning, middle, end of the story?
Is the book fiction or nonfiction?
---
Due Date:
5/24/2019
Subject:
5th Grade

Count to 100 by ones and tens.
Count from a given number up to 100.(Example-count to 100 from 95)

Write numbers 0-20. Represent a number of objects with a written numeral 0-20.
Work with numbers 0-20 in a line, array, and a circle.
Count 10 objects in a scattered configuration.
Compose and decompose numbers from 11-19 into tens and ones.
Solve addition and subtraction problems to 10 with the unknown in all positions.
Decompose numbers less than or equal to 10 in more than one way.
For any number 1-9, find the number that makes 10 when added to a given number.
Fluently add and subtract within 5.
Analyze and compare two-and three-dimensional shapes.
---