Home Page (Week at a Glance)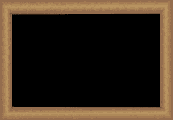 Lee Ann Williams
2nd Grade
WELCOME TO MY CLASS!!!
Week of March 6, 2017

*Next week is Spring Break! (March 13-17)
Reading - Review Text Features in Nonfiction & Asking & Answering the 5 W's (Who, What, Where, When, Why); Word Meanings & Vocabulary
Writing - Write Friendly Letters to Hornlake Police Officers for "Kindness Challenge"
Language - Review Adjectives and Adverbs

Math - Continue Addition and Subtraction Strategies within 500

Science - Compare & Contrast Butterflies and Spiders