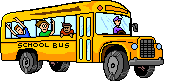 Dear Parents:
Welcome to the start of a new year! I am very excited about having the opportunity to teach your child. This year will be full of many learning adventures. I will do everything in my power to make this year as enjoyable and as stress free as possible.
We monitor behavior with a clip chart. All students start the day on green. They can move up to purple or blue for great behavior. A student would move down to yellow, orange, or red for not making good choices. I would like to let you know about our classroom rules:
This year we will be using a clip chart system for behavior. A child starts every day on green. Every time a child misbehaves, he or she will change the color of his or her light on the behavior chart.
1st offense: Warning given
2nd offense: Move clip to yellow
3rd offense: Move clip to orange
4th offense: Move clip to red
5th offense: A note is sent home to parents.
6th offense: Call parent OR conference with parent OR go to the principal's office.
When clips are moved down, possible consequences are losing a few minutes or recess or silent lunch.
As part of my rewards system in my classroom, I have a treasure chest full of prizes and a candy box full of treats. I would greatly appreciate any donations for my classroom including: packaged candy, stickers, decorative pencils, kid's meal toys, bookmarks, and other prizes. These donations would greatly be appreciated throughout the year as students earn rewards.
I will send a blue daily folder home with your child. This folder will contain notes and papers to be sent home. This folder will also have a calendar with a log of your child's behavior throughout the day. A parent signature will be needed on the correct date to let me know that an adult has seen the folder and is aware of what is going on in the classroom. Please send this blue folder with your child to school everyday. Please place any money in the pencil bag in the blue folder and label it for snack, lunch, etc.
Homework will be sent home in the blue folder on Monday on the back of the newsletter. This newsletter lets you know what we are working on in the classroom and gives you information on school events. Please make sure to look at this folder daily as well.
Every Tuesday, I will send home graded papers in a red folder. There will be a sheet in this folder for you to date and sign to let me know you have seen your child's grades. Please make sure that you send back all the graded papers the next day.

Feel free to contact me at the school if you have any questions at 342-2289 or send me an email at amy.hisaw@dcsms.org. I am looking forward to a great school year!

Sincerely,
Amy Hisaw, Teacher